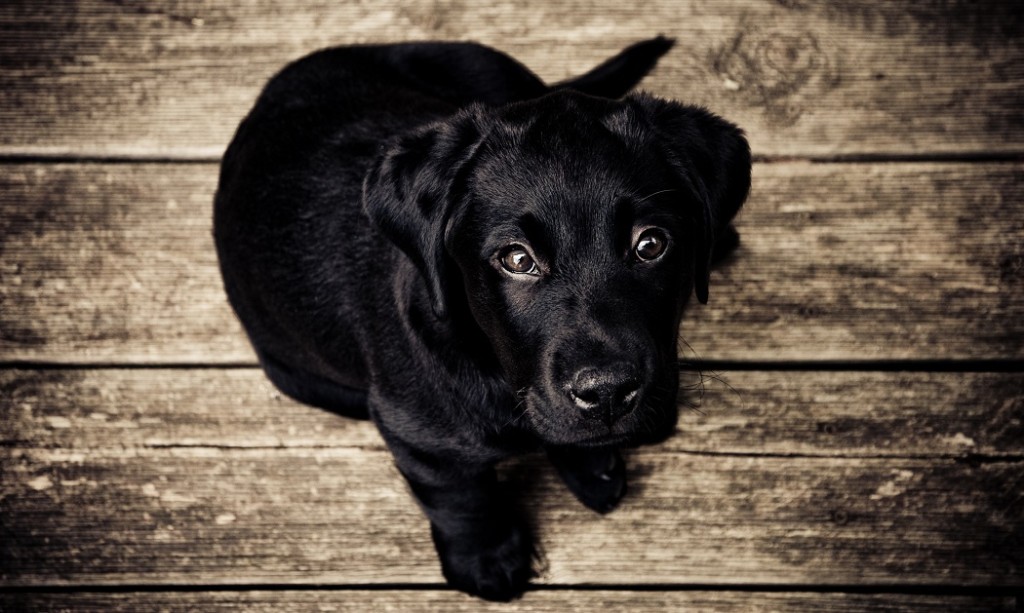 Americans love their pets, and although they repay every penny with their love and devotion, the amount we spend on our pets can be astronomical.  I've been a volunteer in animal rescue since 1997 and here are my top five suggestions for ways to save money if you're looking to add a four-legged companion to your family.
1) Adopt Don't Shop.  Puppies in a pet store or from a breeder can cost hundreds or thousands of dollars.  Adopting from a shelter may cost a fraction of this amount, and often, a shelter pet has already been vaccinated, wormed, and neutered, saving you $300 to $500 in initial vet bills.  Additionally, adopting a shelter pet saves a life, as currently, approximately 4 million unwanted pets are euthanized each year in the US. Take your time and make sure the dog or cat will be a good fit for your household – many pets are returned or wind up in shelters when people underestimate how much time and effort it will take to train a puppy to become a well-behaved adult dog.
2) Crate Train.  Although cute, puppies love to chew and can be quite destructive when left unsupervised.  They are naturally attracted to shoes, furniture, and other expensive items in your home.  Besides being costly to replace these items, it can also be dangerous for dogs to ingest these items.  There have been many expensive vet visits from dogs who got sick from eating something in their home that should have been off-limits.  Save yourself this headache and expense by buying a crate to keep your dog from causing trouble when you're not home.  This has the additional benefit of helping with house training, which will save your carpets!  Over time, dogs really do start to like their crates.  My dog goes into his crate immediately when we get ready to leave the house – it's his safe place.  Read up on crate training.  The $50-100 you spend on a crate may save you hundreds or thousands in preventable destructive behavior.
3) Ask Friends for a Veterinarian Recommendation.  The price of vaccines, neutering, or heartworm treatment can vary significantly from vet to vet.  Ask friends for a recommendation for a low-cost vet.  Some clinics offer one or two days a month that they provide discounts on vaccines.  Ask your shelter if they know of any free or low-cost vaccination or neutering clinics in your city.  Still, make sure to develop a relationship with one veterinarian who knows your dog or cat, to monitor changes in your pet's health over time and make sure you stay up to date with any needed care.
4) Consider a Mixed Breed Dog.  A lot of people want a specific kind of dog, but unfortunately, many breeds have a higher likelihood of developing certain health issues.  For example, some breeds are prone to hip dysplasia, cancer, or ear infections.  These can be expensive to treat and often result in a shorter life expectancy for the animal.  Mixed breed dogs tend to be healthier, live longer, and have fewer of these genetic predispositions for certain ailments.  If you do want a specific breed, you can still probably find one through a local shelter or rescue group.
5) Buy Smart.  A 15 pound bag of my dog food costs $35, but a 30 pound bag only costs $45.  Buy the larger bags and use an airtight storage container.  Buy a high quality food and skip the expensive treats, such as rawhides, that have limited nutritional value and can upset a sensitive stomach.  Keep up with heartworm preventative and flea/tick medicine.  Although it is one of the largest ongoing costs, these preventative medicines are much less expensive than treatment, should your pet become sick.  And here in Texas, even indoor dogs have a very high likelihood of developing heartworms without prevention.
If you are looking for a pet, let me know and I will look for a good fit for you at Operation Kindness.  We also have fosters in our home several times a year, if you are interested in a puppy.